Microfiber Sports Towels for Golf, Yoga , Gym, & Outdoors (Camping, Fishing, Boating)
At CLOTHLETE we specialize in innovative sports towel designs using high-tech microfiber fabrics. From golf towels, to yoga & gym towels, to camping and outdoors – our products are lightweight and highly absorbent.
We offer customization for golf courses, country clubs, teams, yoga studios, and individuals. Our printing process is a heat transfer of fabric dye which doesn't change the feel or functionality of the material.
You can purchase our towels in singles, for yourself (or friends and family), or for your business (where we encourage you to sell to your customers.)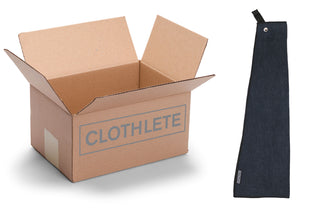 Order by the Case
Bulk Sports Towels
Great for Golf Clubs and Tournaments. Gyms and Yoga Studios
Shop Bulk